This Keto Low Carb Bacon Wrapped Scallops recipe is so good, it will instantly become a dinner favorite.
Purchase a pound of large sea scallops. Gently rinse them and pat them dry with a paper towel. Place on a cutting board or other surface and set aside.
2. Take a pack of bacon, preferably uncured. Defrost the bacon and cut in half.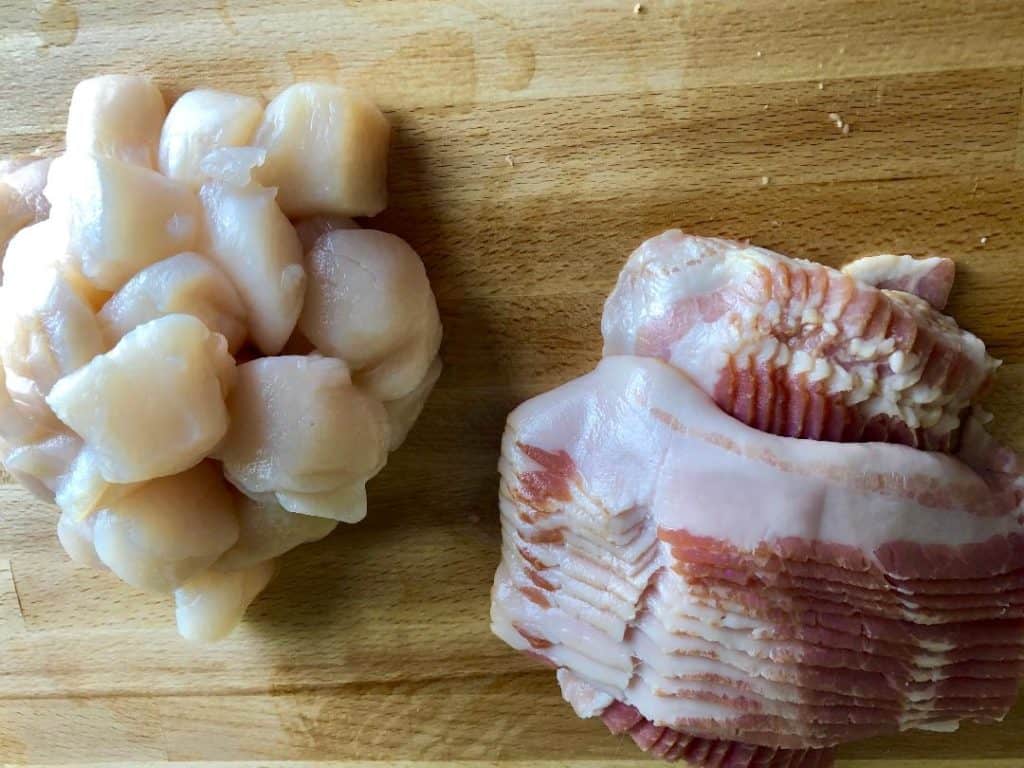 3. Take a strip of bacon and gently wrap the scallop in the bacon strip.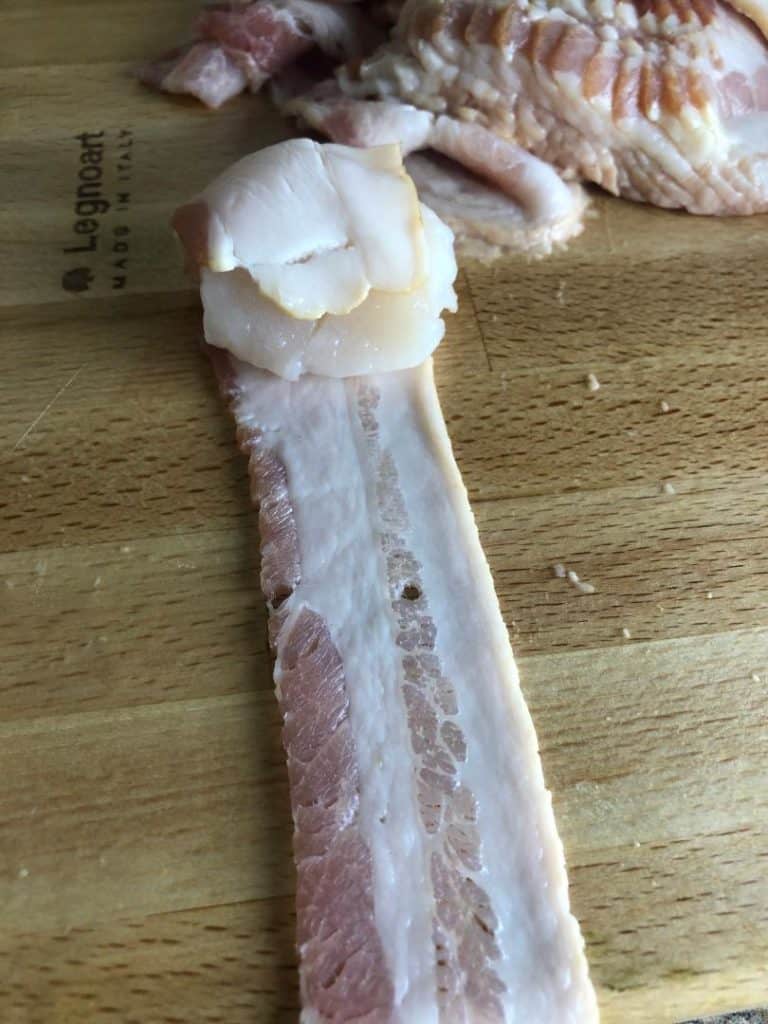 4.  Wrap the Scallops in the bacon gently but tightly. This alleviates the need for toothpicks or anything else to hold the bacon and scallops together. Place in the pan standing up.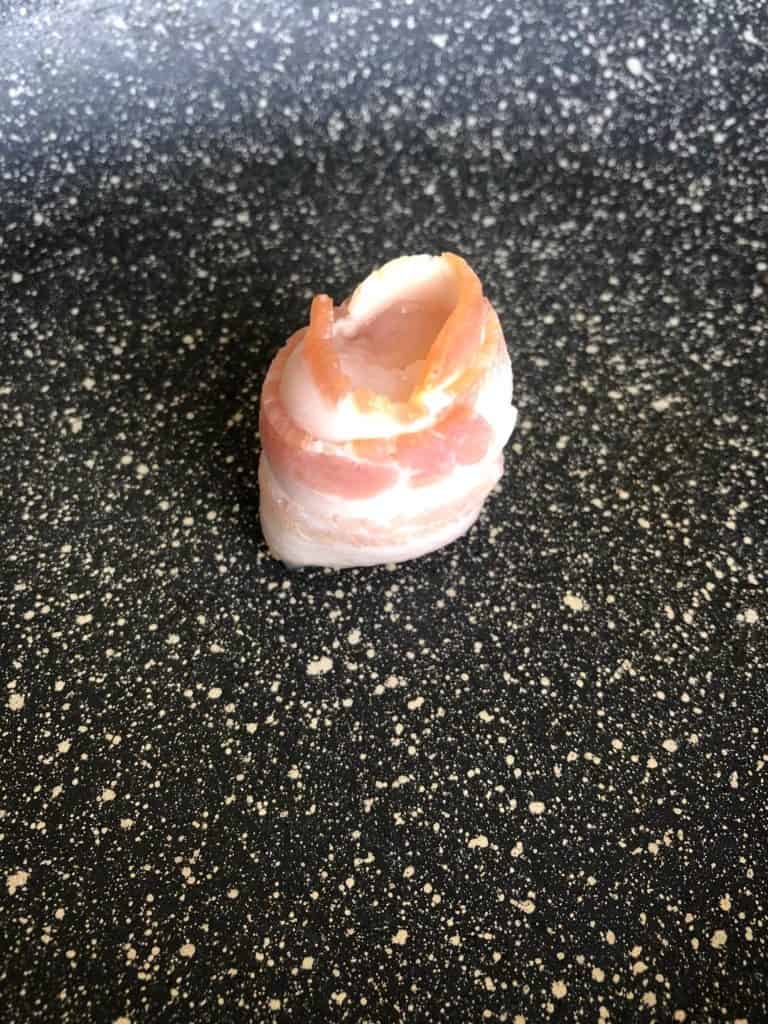 5. Gently pack the bacon-wrapped scallops in a pan, all gently standing up.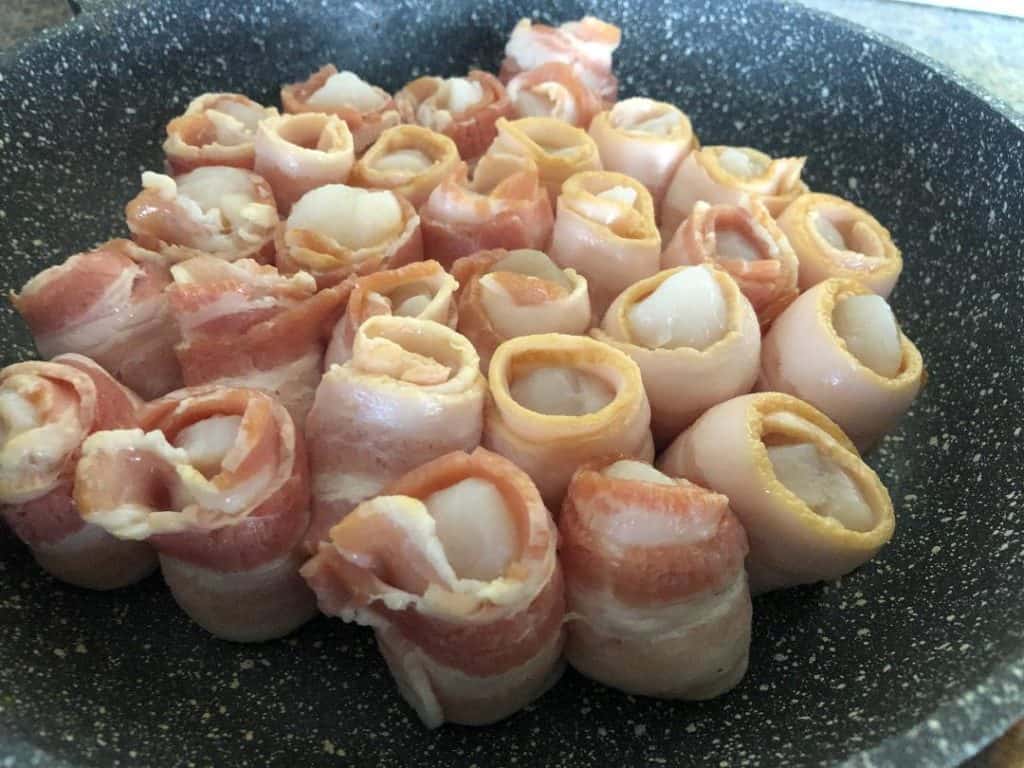 6. Cook the bacon-wrapped scallops on medium-high heat. DO NOT turn frequently. The trick here is to allow the bacon-wrapped scallops to brown before turning.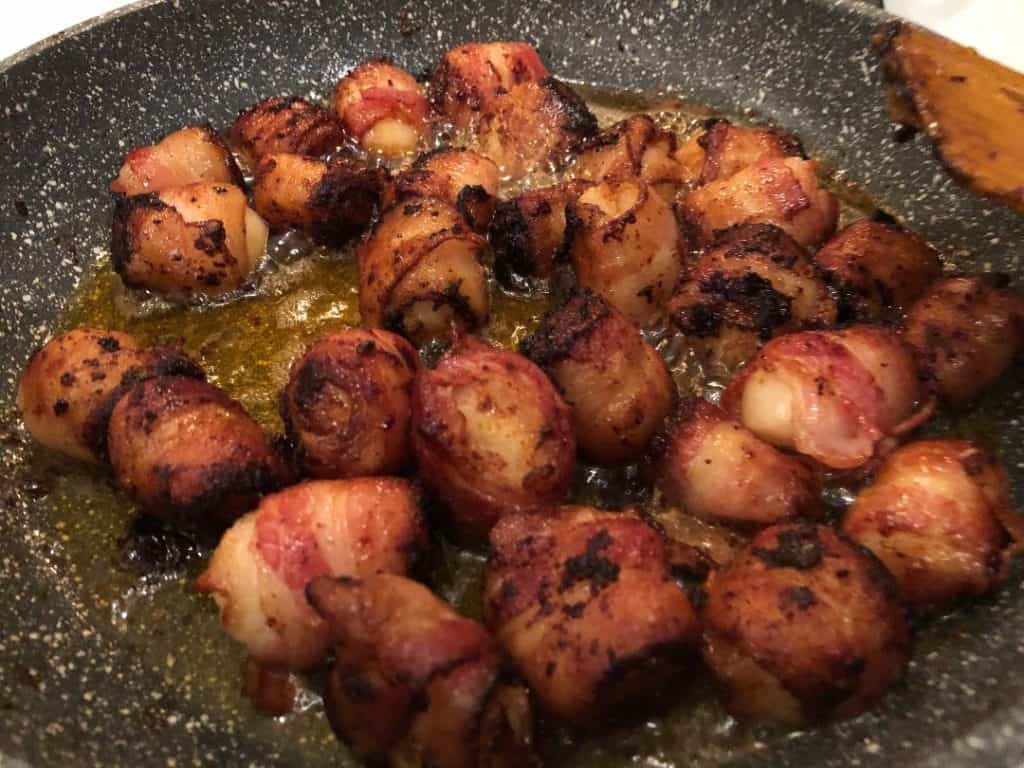 7.  Once cooked, pair with
G. Huges Sugar-Free BBQ Sauce 
at only 2 carbs per serving, it makes for a great dipping sauce.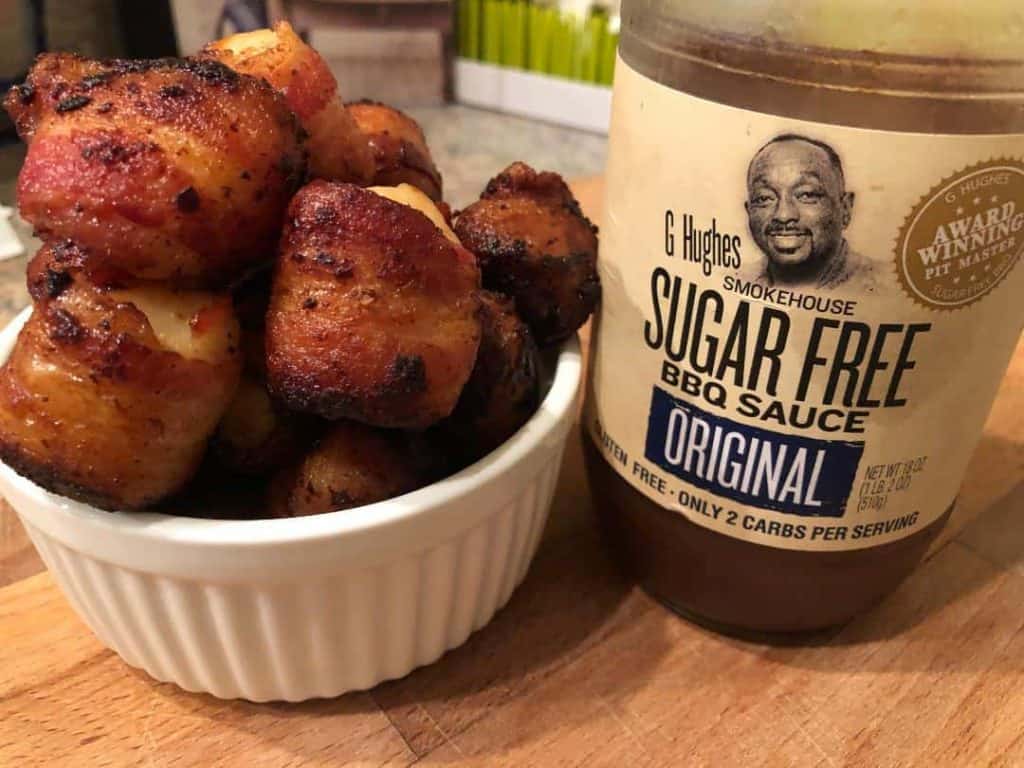 8.  Pair with
Low Carb Keto Cauliflower fried rice
for a low carb keto dinner that is sure to please your family and instantly become a new favorite.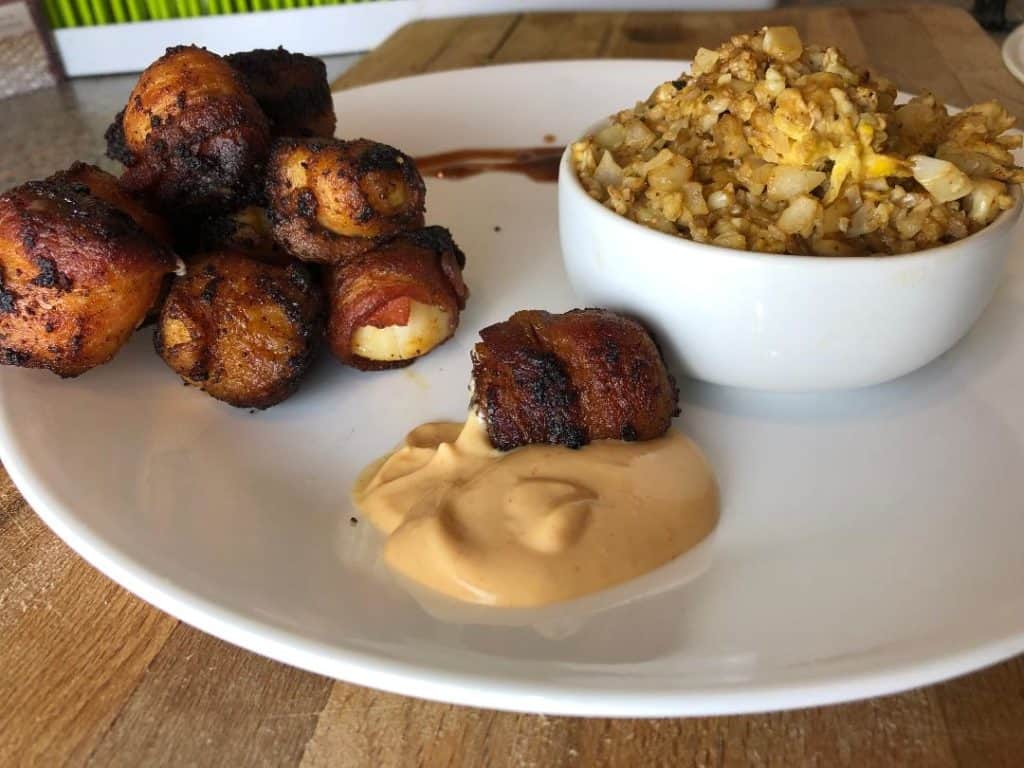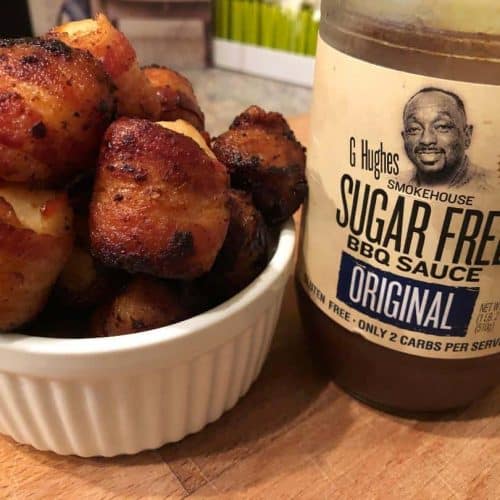 Low Carb Keto Bacon Wrapped Scallops
Ingredients
1

pound

Large Sea Scallops 

1

pack

Uncured Bacon

Sugar-Free BBQ Sauce
Instructions
Gently Rinse Scallops and dry with a paper towel

Defrost bacon and cut pack in a half

tightly wrap scallops in bacon halves 

Pack frying pan with bacon-wrapped scallops standing upright

Fry bacon-wrapped scallops on medium to high heat for 10 minutes each side

Remove from the heat once the bacon is cooked to your liking and put to the side to cool

Pair Bacon wrapped scallops with Sugar-Free BBQ sauce or Cauliflower Fried Rice for a delicious low carb keto dinner